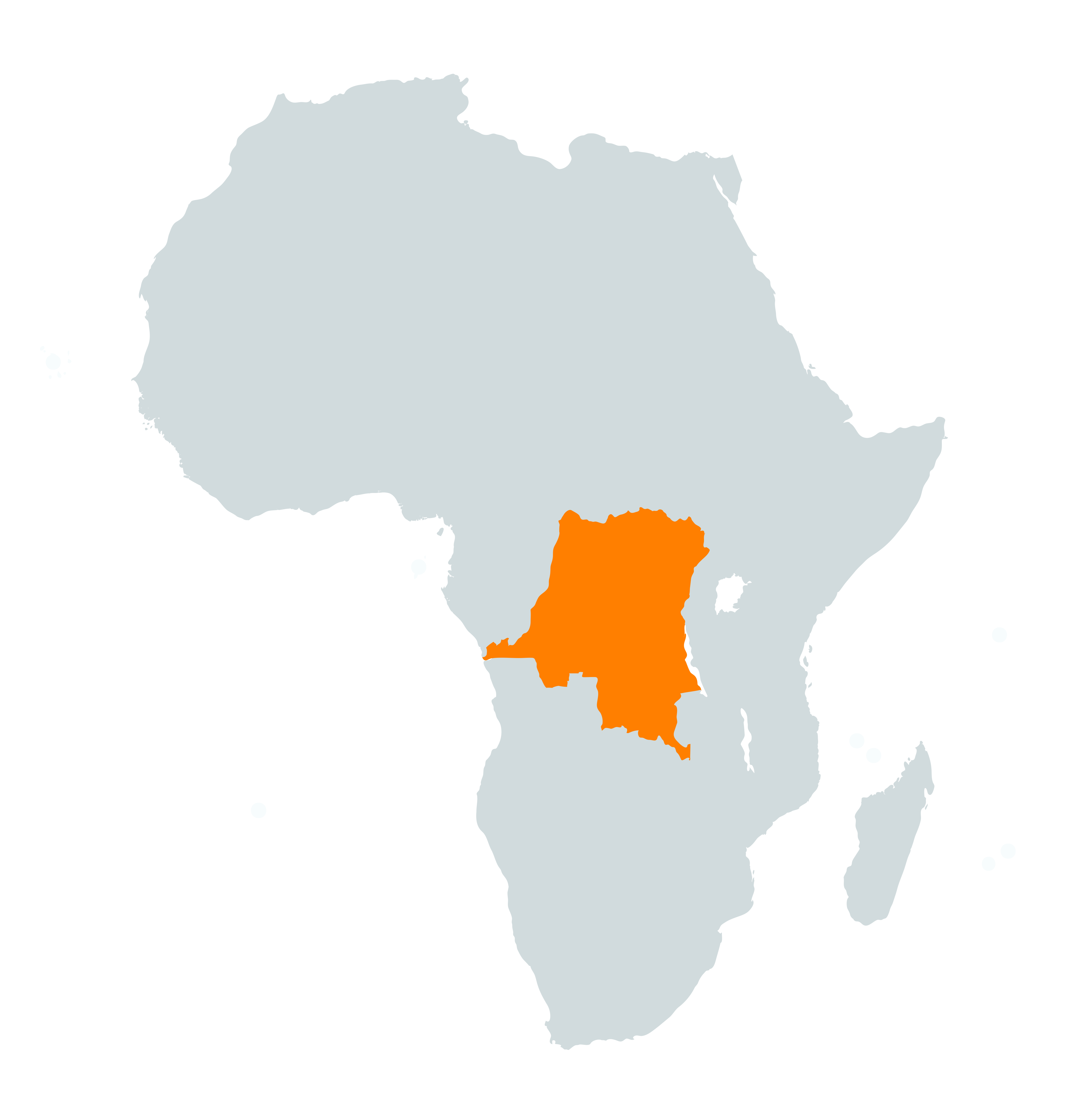 WAIVER REQUIREMENTS 
FERI
Fiche Électronique des Renseignements à l'Importation
The Democratic Republic of Congo is a landlocked country in Central Africa. It is surrounded by 5 countries: by SOUTH SUDAN and CENTRAL AFRICAN REPUBLIC to the North, ANGOLA and ZAMBIA to the South, by BURUNDI, RWANDA and TANZANIA to the East and by CONGO to the West.
Congolese Shippers Council issued a directive that as of 2009 all sea cargo arriving in the Republic of Congo must have a Cargo tracking Note (CTN) or Electronic Cargo Tracking Note (ECTN). Some shipping lines may not load cargo without the CTN number. Cargo arriving without a Cargo Tracking Note may be subject of fines and delays.
The FERI requirement was implemented by DR Congo Customs officials in 2011, obliging all Exporters / Freight Forwarders to obtain this certificate for each shipment before they touch DR Congo ports.
Ports
Documents and Informations required
Bill of Lading (Final B/L for validation)
Commercial invoice: currency must be mentioned in $ or €
Freight invoice in the same currency (not needed in case the freight charges are mentioned on the commercial invoice)
Export Customs declaration
Country of Origin of the goods
Phone number and email address from shipper and consignee
ETS & ETA
Transhipment details: vessel name, voyage no, ETA, ETS, transhipment port(s)
H.S. code
FXI (Folder Expedition Inbound) or FSI (Folder Shipper number provided by importer
Additional information
For D.R.C it is mandatory to mention a FERI number on the original Master Bill of Lading. It is not possible to create a FERI number for D.R.C on forehand.
The FERI number will be provided after approval of the FERI document.
If you are using D.R. Congo ports for transit shipments, you are exempt from FERI requirement in certain cases.
Procedure
Submit the required documents by email or online submission.
You will be sent a draft and an invoice, typically within the same day.
Once your payment has been received and you approve the draft, a validation will be sent.
Timeline
The FERI must be validated at the latest 5 days before the vessel arrives at the destination. To avoid the fines at destination port.
The process can typically be done within 24-48 hours after receipt of payment.
Penalties
Customs Declaration amendments are subject to a fine of 2500 USD per Bill of lading. This amount will be debited to the agency that requests the correction.
Failing to get the D.R. Congo FERI may result a fine of up to 2500 US Dollars per incident, plus FERI issuance fees.