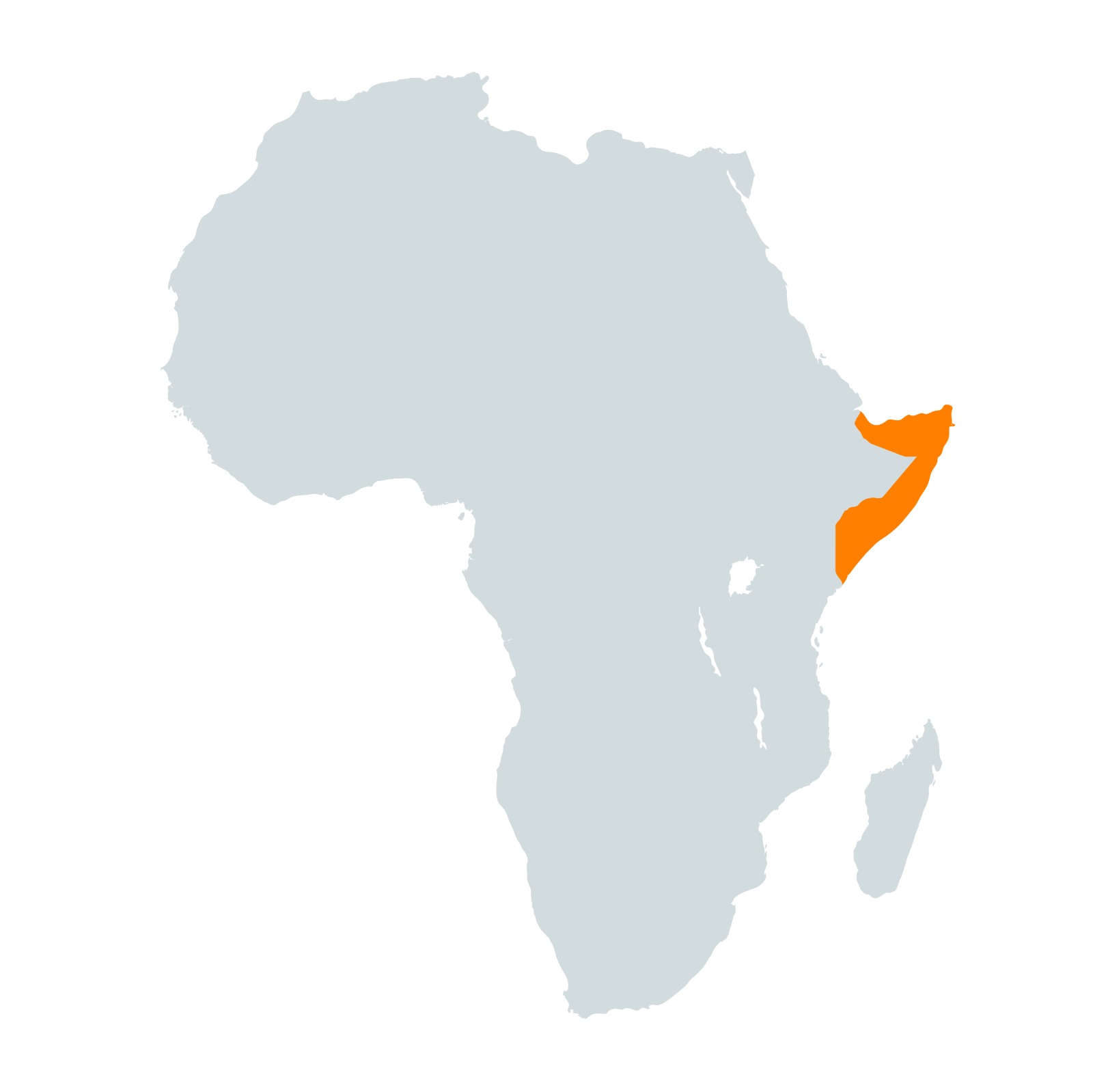 CERTIFICAT REQUIREMENT
ECTN
(Electronic Cargo Tracking Note)
Somalia, in long form the Federal Republic of Somalia, is a country located at the eastern end of the Horn of Africa, in the Gulf of Aden. The country has direct borders with three neighboring countries: Djibouti to the northwest, Ethiopia to the west and Kenya to the southwest.
As of February 1, 2023 the Somali Port Authority on behalf of the Ministry of Ports and Marine Transport of Somalia is requiring ECTN's for all imports to Somali Ports.
Some shipping lines may not load cargo without the CTN number.
Since 04/29/2023, it is mandatory to write the CTN number on the BL
Cargo arriving without a Cargo Tracking Note may be subject of fines and delays.
Ports
| | |
| --- | --- |
| MOGADISCIO | BERBERA |
| KISMAYO | MERCA |
Documents and information required
Bill of Lading (Final B/L for validation)
Commercial invoice / currency must be mentioned in USD or EURO
Freight invoice in the same currency (not needed in case the freight charges are mentioned on the commercial invoice)
Additional Informations 
The ECTN number must be written on the Bill of Lading

Shipments without ECTN will not be loaded on the vessel.  
Procedure
Submit the required documents by email or online submission.

You will be sent a draft and an invoice, typically within the same day.

Once your payment has been received and you approve the draft, a validation will be sent.
Timeline
The ECTN must be validated before the vessel arrives at the destination. No regularization at destination port.

The process can typically be done within 24/48H after receipt of payment.
Penalties : 
Cargo arriving without a Cargo Tracking Note may be subject of fines and delays

Cargo Tracking Notes will not be issued at discharge port