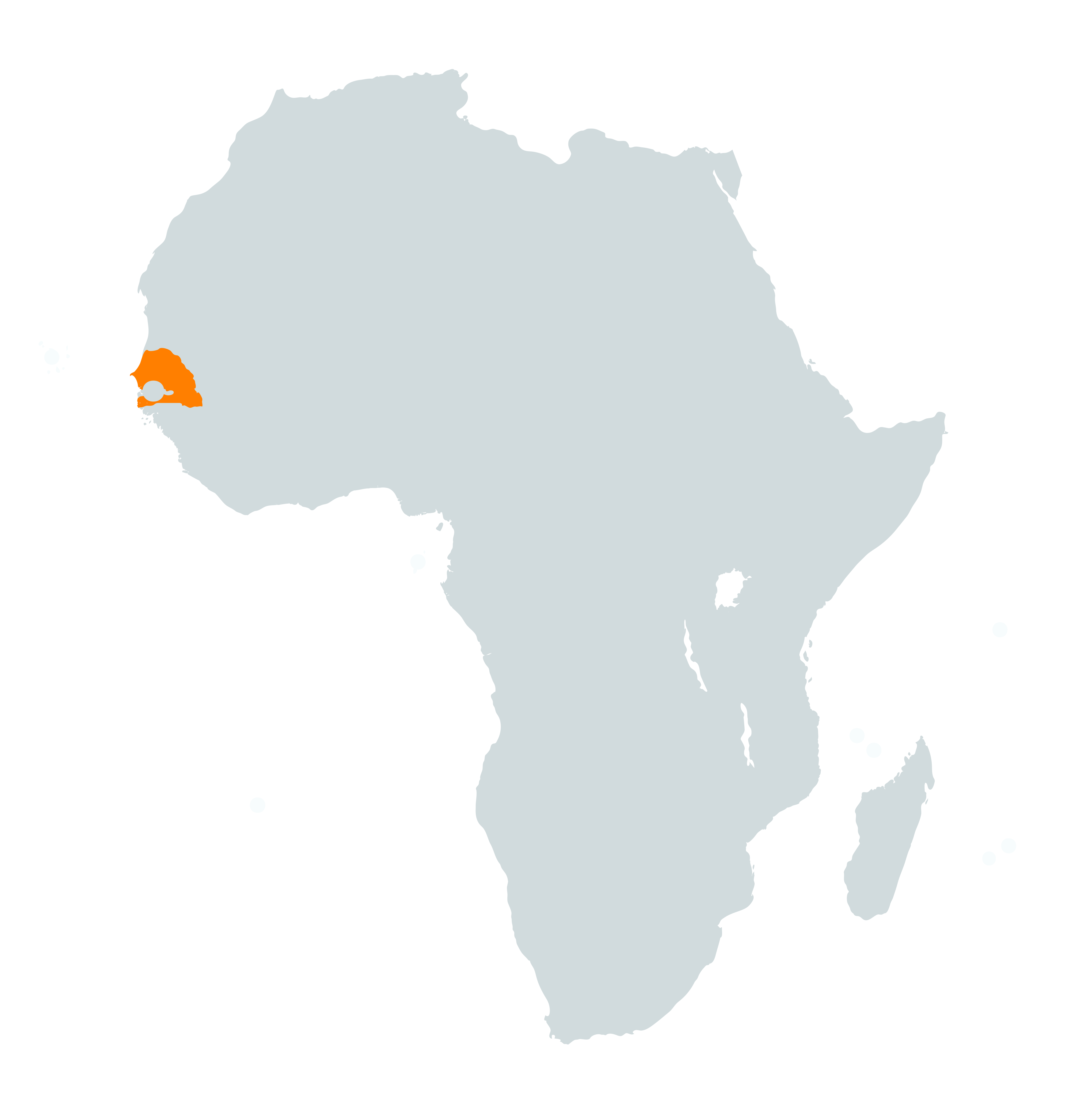 WAIVER REQUIREMENTS
BSC
Bordereau de Suivi des Cargaisons
The Republic of Senegal is a country located in West Africa. It is bordered in the North by MAURITANIA in the East by MALI and in the South by GUINEA BISSAU and GUINEA CONAKRY
In 2008, the Senegalese Shipper's Council established the requirement that all cargo imported into the country will require a Cargo Tracking Note (CTN).
Some shipping lines may not load cargo without the CTN number.
Cargo arriving without a Cargo Tracking Note may be subject of fines and delays.
Ports
| | |
| --- | --- |
| DAKAR | KAOLACK |
| LYDIANE | ZIGUINCHOR |
Documents and Information required
Bill of Lading (Final B/L or validation) 
Commercial invoice / currency must be mentioned in USD or EURO
Freight invoice in the same currency (not needed in case the freight charges are mentioned on the commercial invoice)
Export Customs document (optional)
Country of Origin of the goods
Additional information
A pre-validated BSC document must be completed and validated within 5 working days. Otherwise, the BSC document will be void. All costs charged to the applicant.
Once the draft BSC has been approved, we can submit it for pre-validation in order to obtain the BSC number.
This BSC number can be transmitted to the shipping company in order to obtain the required BL number.
For the validation of the BSC document, we need the final bill of lading
Once validation of the BSC is obtained, the applicant will communicate the BSC number as quickly as possible to the importer.
Please Note: The finalization of the validated BSC must be done by the importer in Senegal through the ORBUS system.
Procedure
Submit the required documents by email or online.
You will be sent a draft and an invoice, typically within the same day.
Once your payment has been received and you approve have the draft, validated certificate will be sent.
The importer is solely responsible for intering the BSC number into the ORBUS system (portal available to importers) as to complete formalities at destination.
Timeline
The BSC document must be validated 5 days before the vessels arrival.
The process can typically be done within 24H after receipt of payment.
Validation is carried out automatically with the receipt of the ORBUS number
Penalties
Failure to present the BSC certificate, the cargo cannot be unloaded and will be returned to its country of origin.
The shipment which arrives without BSC or false information in the BSC entails a modification of an amount which is double the cost of the BSC, plus the admin charges determined by the officers of the national port of Senegal