TIME SAVING
"Your time is precious, we know it!"
You export in one or several African countries; there is no need to contact the various actors according to each country to obtain your certificate:
We will be your a single entry point to obtain and validate your certificate/Waiver.

We work with governmental authorities, African port authorities, Shippers' Council, authorized representatives for CTN validation.

Upon receipt of all required documents, we will send the draft of the certificate in 24H and the validated certificate in 72H.

Our procedure is simple: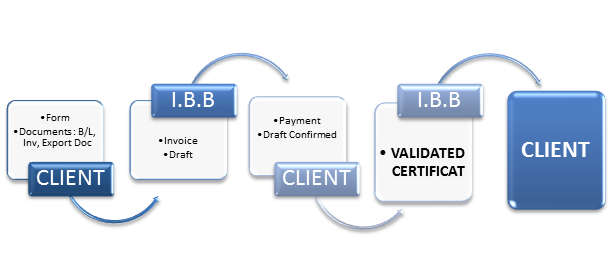 INDEPENDENCE
I.B.B is an autonomous organization in the establishment of the BSC/CTN certificate for several African countries.

I.B.B is neither a freight nor custom agent but it is a broker working in partnership with all stakeholders in the transport chain. We enable you to focus on your core business by making it easier for you to obtain the certificate.
ASSISTANCE
Companies wishing to provide support to their export team (either due to a lack of staff or internal expertise), to simplify the process to obtain the waiver certificate.

Freight forwarders wishing to delegate the part of the process to establish the Waiver certificate.

Companies seeking to optimize their CTN costs, with regular or "one shot" exports to several African countries.

Companies with episodic high-volume projects, such as deliveries to a large-scale construction site.

African/European companies wishing to simplify and insure the search for suppliers by finding a network and benefiting from transport expertise to Africa/Europe.