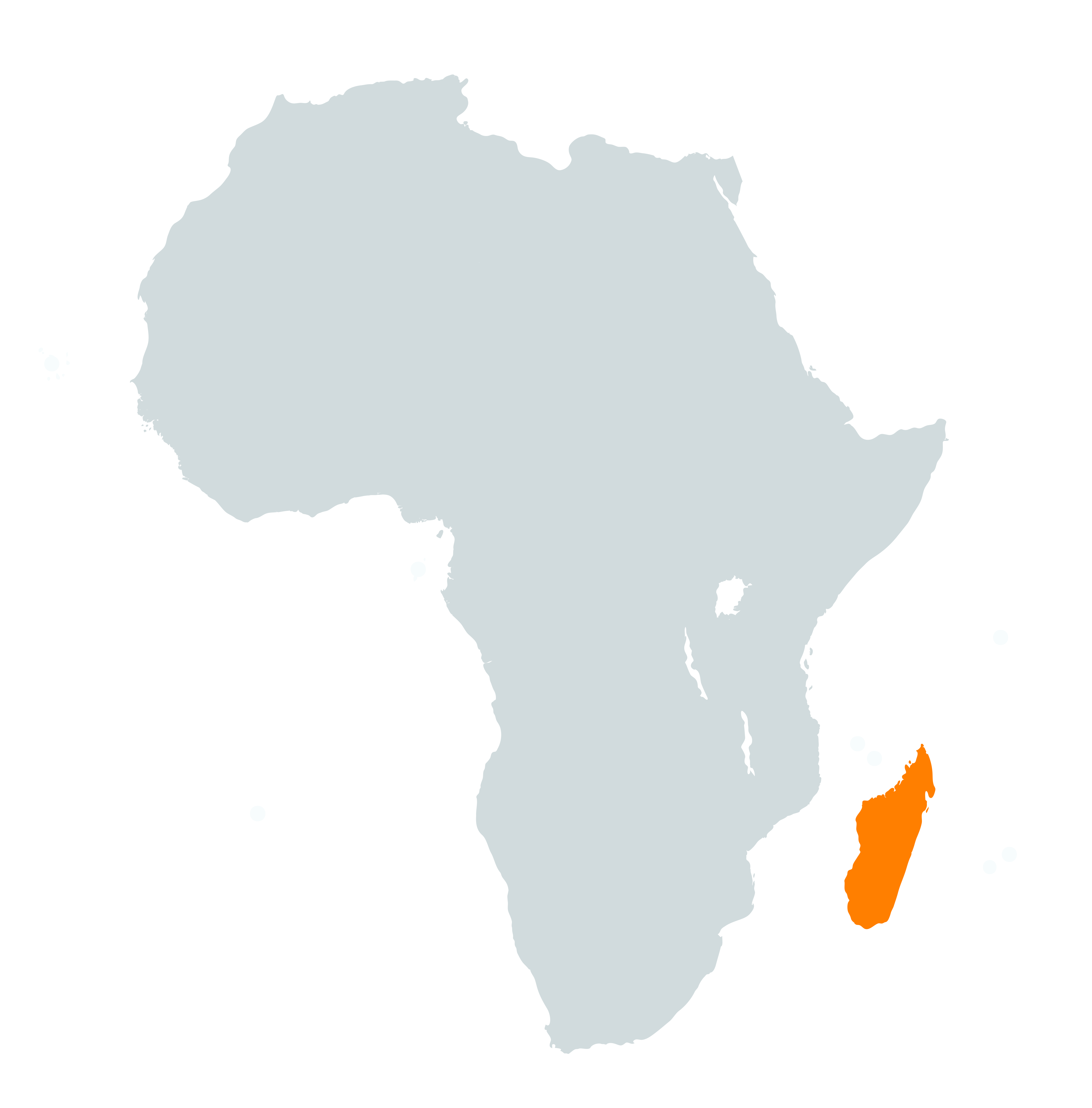 WAIVER REQUIREMENTS
BSC
Bordereau de Suivi des Cargaisons
The Republic of Madagascar is a country in the Indian Ocean, about 400 kilometers from the coast of East Africa in Mozambique. 
The Madagascar Customs Administration has declared that from 2007, all maritime cargo arriving to Madagascar must have a Cargo Tracking Note (CTN) or Cargo Tracking Note (BSC).
Some shipping companies may not load freight without the CTN number. 
The BSC is compulsory for all goods arriving in Madagascar, without BSC your shipment may be subject to fines and delays.
Ports
| | | |
| --- | --- | --- |
| TOAMASINA | ANTANANARIVO | ANTISIRANANA |
| EHOALA | MAHAJANGA | TOLIARA |
Documents and Information required
Bill of Lading (Final B/L for validation) 
Commercial invoice / currency must be mentioned in USD or EURO
Freight invoice in the same currency (not needed in case the freight charges are mentioned on the commercial invoice)
Export Customs document (optional)
Country of Origin of the goods
Volume of goods in case of Breakbulk or RORO shipment
Additional information
The BSC number must be mentioned on the main bill of lading
For the final validation, you must have the original bill of lading – N ° 002 / MT / SG / DGTT / DTR / SSR from 02/02/12 and # 046MT / SG / DGTT / DTR / SSR from 02/07/12 specifies that the importation of right-hand drive vehicles is prohibited. Vehicles must be transformed into vehicles on the left until 15/08/12 at the latest, in the SMMC area.
Madagascar does not accept 45′ size containers.
The maximum weight of containers to the Toamasina port must not exceed 32,000 kg.
According to note n ° 189 – MFB / SG / DGD / DLR / SLR of January 24, 2008 and note n ° 083 – MFB / SG / DGD of March 6, 2008: All imports of new or used vehicles by natural persons or legal entities is subject to CIVIO control with the exception of new vehicles imported by dealers. Below is the list of exceptional cases: Bicycle, ATV, Motorcycle, Scooter, Quad, Kart, Bajaj, Tuk-tuk.
Procedure
Submit the required documents by email or online.
You will be sent a draft and an invoice, typically within the same day.
Once your payment has been received and you approve the draft, validated certificate be sent.
Timeline
The ECTN document must be validated 5 days before the vessels arrival
The process can typically be done within 5 days after receipt of payment.
Penalties
Shipment arriving without BSC or false information in the BSC results in a fine of an amount that is twice of the cost of the BSC, plus the regulation charge by National Port officials.
Malagasy authorities require the Madagascar BSC waiver to be presented 5 days before the vessel arrives at the port.
Failure to present valid BSC certificate or fabricated BSC number results a fine of up to $ 5000 per Bill of lading, plus the regulations charge determined by Malagasy Customs.