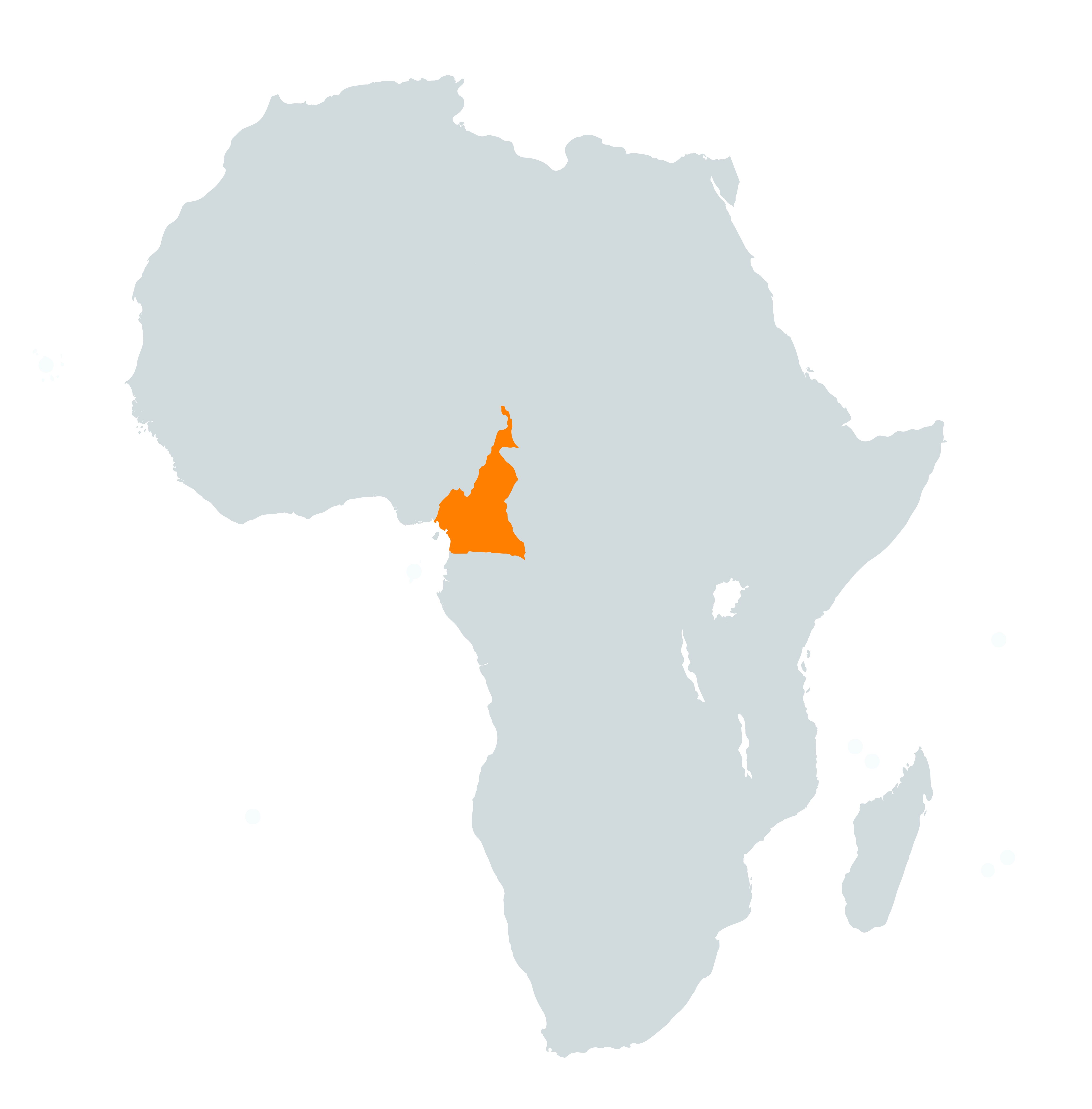 WAIVER REQUIREMENTS 
BESC 
Bordereau Electronique de Suivi des Cargaisons
The Republic of Cameroon is a country in Central Africa, bordered by the following countries: NIGERIA to the North-North West, CHAD to the North-North East, CENTRAL AFRICAN REPUBLIC to the East, REPUBLIC OF CONGO to the South-East, GABON to the South, EQUATORIAL GUINEA, and GOLF OF GUINEA to the South-West.
According to the decree 00557/MINT issued by the National Port Authority (NPA), effective from11th July 2006, all seaport entrances to Cameroon must apply for BESC certificate with the aim to trace goods entering the country.
Since 01/01/2022, any ECTN must be validated no later than two (2) days before the arrival of the cargo in Cameroon. Otherwise you will risk PENALTIES at the landing port.
Port
Documents and Informations required
Bill of Lading (Draft B/L is allowed)
Commercial invoice reflecting the Incoterm / currency must be mentioned in USD or EURO
Freight invoice in the same currency (required if the freight amount is not specified on the commercial invoice)
Transaction ID number starting with PRxxxxxx (provided by importer)
NIF number (TIN number provided by importer)
SGS import license number
Phone number and email address of shipper and consignee
ETS & ETA
Country of Origin of the goods
Additional information
Although it is not mandatory to mention a BESC number for Cameroon on the Master Bill of Lading, the policy of each Shipping line can be different.
Please contact your shipping line to verify if a BESC number is required on the Master Bill of Lading.
The Cameroon BESC number will be provided after validation.
At the Port of delivery, the validation process will take 3-5 days from initial request.
Procedure
Submit the required documents by email or online.
You will be sent a draft and an invoice, typically within the same day.
Once your payment has been received and you approve the draft, a validation will be sent.
Timeline
The BESC must be validated before the arrival of the ship at destination
No regularization at the port of landing.
The process can usually be completed within 48 hours of receiving payment
Penalties
Shipment arriving without CNCA or false information in the CNCA results in a fine of an amount that is twice of the cost of the CNCA, plus the regulation charge determined by Angola National Port officials.
Failing to present a valid CNCA may result in a fine of up to 5000 US Dollars per incident.Goods arriving at the port of landing without ECTN risk paying penalties and fines.
Any shipper failing to obtain the BESC at loading port will be penalized equal to 150% of the BESC value.