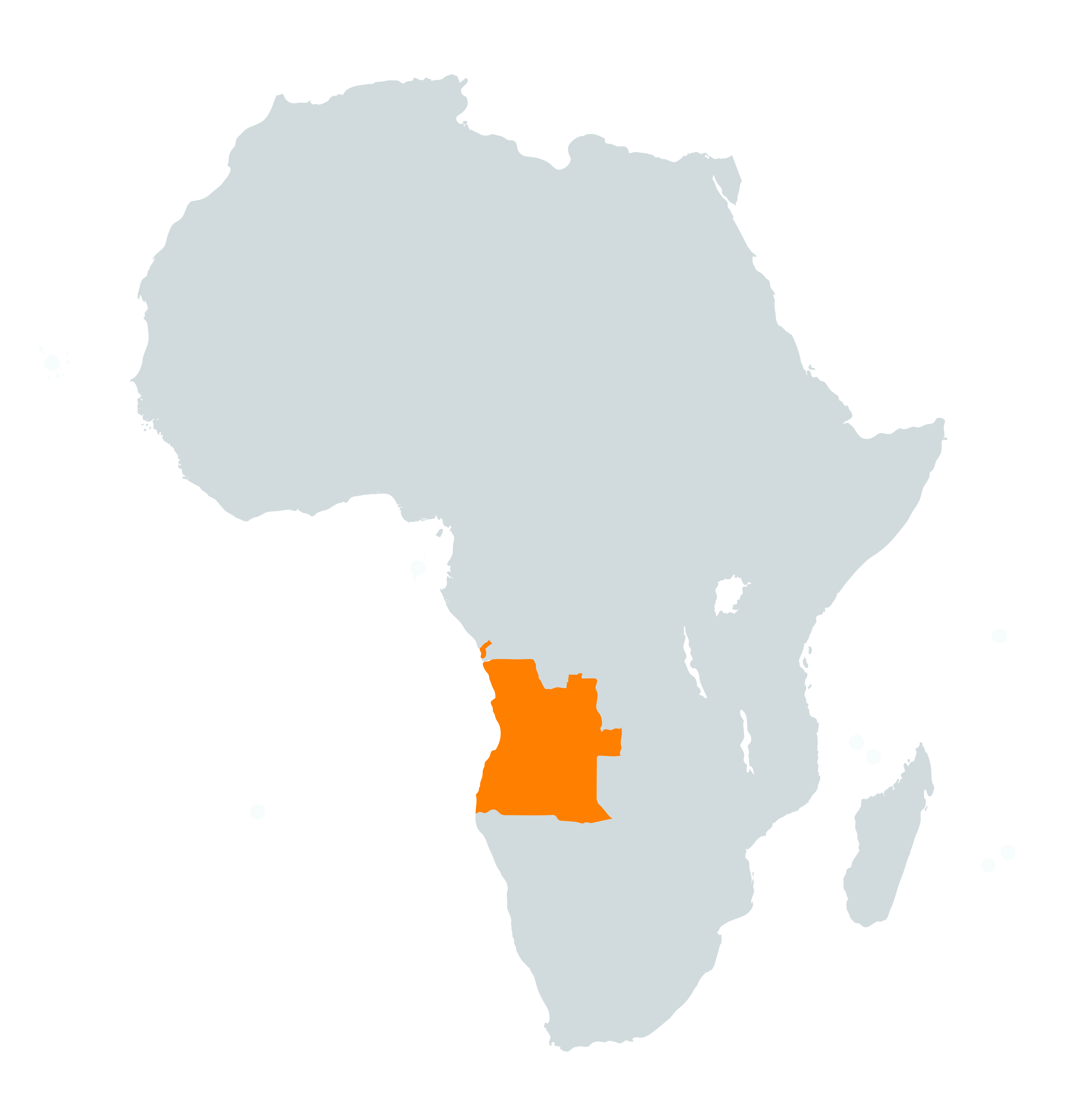 WAIVER REQUIREMENTS 
CNCA
Conselho Nacional de Carregadores
The Republic of Angola is a west-coast country of south-central Africa. It is bordered to the East and North by the DEMOCRATIC REPUBLIC OF CONGO to the East by ZAMBIA and to the South by NAMIBIA.
Angola CNCA waiver certificate is a mandatory document for all shipments with final destination to Angola.
Angolan Customs Authorities that inspects the import traffic issued the Law asking for CNCA certificate from every cargo to Angola from 28th January 1994.
Ports
| | | |
| --- | --- | --- |
| LUANDA | LOBITO | SOYO |
| PORTO AMBOIM | NAMIBE |   |
Documents and Informations required
Bill of Lading (Final B/L for validation)
Commercial invoice: currency must be mentioned in $ or €.
Freight invoice in the same currency (not needed in case the freight charges are mentioned on the commercial invoice)
DU document (Documento Único Provisório) provided by importer
H.S. Code (8 digits) also mentioned on DU form
Imorter his Taxpayer number (as mentioned on his NIF card)
Other: Country of origin + ETS + ETA
Additional information
A CNCA number cannot be created beforehand. A CNCA number will be available together with the draft CNCA document.
It is not needed to mention the CNCA number on the Master Bill of Lading and manifest of the carrier. Once the draft CNCA document is approved an original CNCA document will be printed at the responsible authority.
The CNCA document can only be used when it is signed, dated and stamped by the Angolan Authority.
In case of a partial shipment the DU document must be signed and stamped by MINCO in Angola.
For the import of vehicles to Angola the following age restrictions apply:
Maximum age for light vehicles counting from the first license = 6 years
Maximum age for heavy vehicles = 10 years
Procedure
Submit the required documents by email or online.
You will be sent an invoice, typically within the same day.
Once your payment has been received and you approve the draft, validated certificate be sent.
Timeline
IMPORTANT deadline
– 2 to 3 working days after payment to receive the DRAFT.
– 1 to 2 working days after confirmation to receive the validated CNCA.

The CNCA must be validated no later than 5 days before the ship's arrival at destination.
Penalties
Shipment arriving without CNCA or false information in the CNCA results in a fine of an amount that is twice of the cost of the CNCA, plus the regulation charge determined by Angola National Port officials.
Failing to present a valid CNCA may result in a fine of up to 5000 US Dollars per incident.