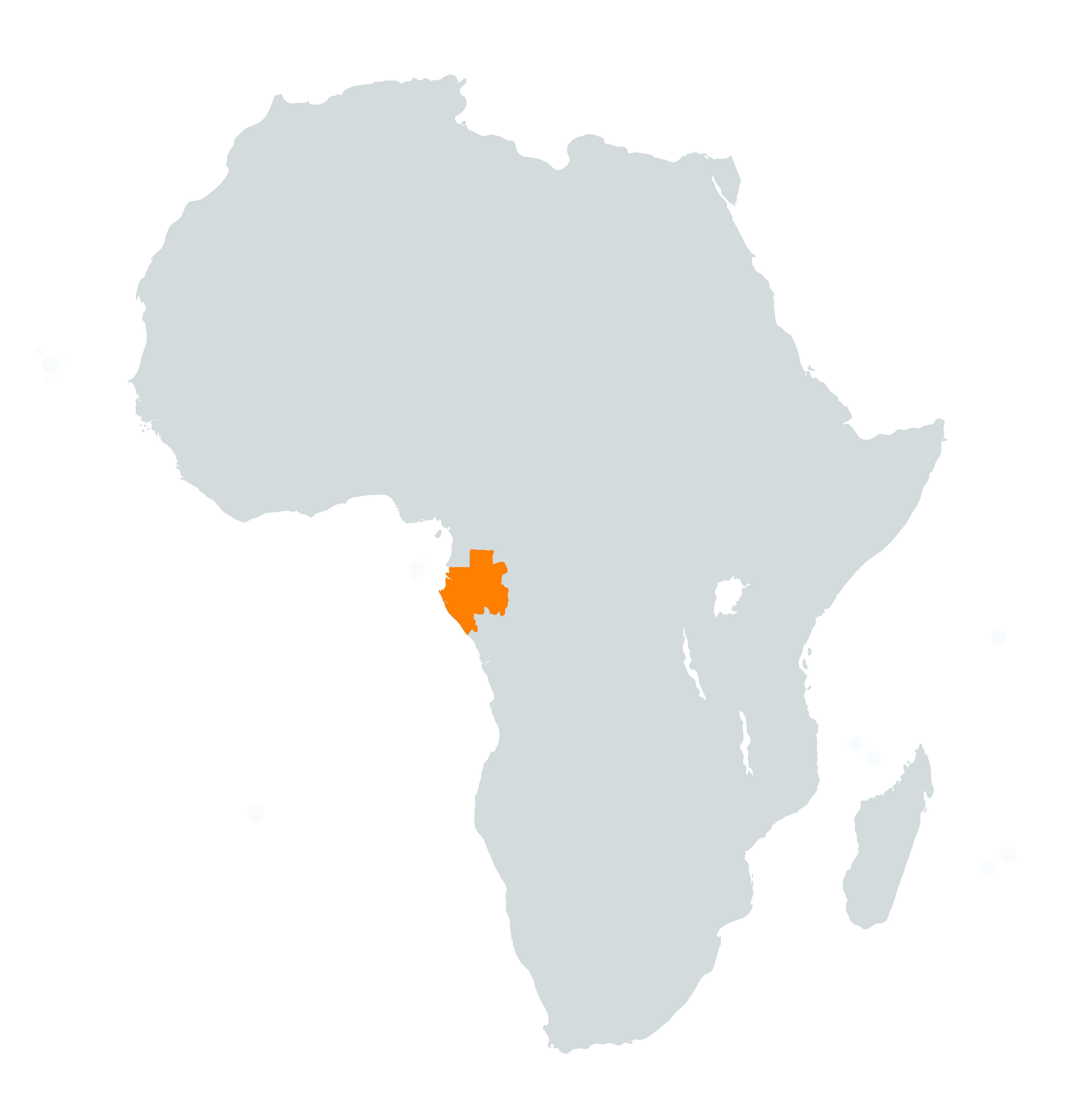 WAIVER REQUIREMENTS
BIETC 
Bordereau d'Identification Électronique de Traçabilité des Cargaisons
The Republic of Gabon is a country in Central West Africa. It is bordered by 3 countries by equatorial guinea and Cameroon to the North, REPUBLIC OF CONGO to the South and East.
The BIETC requirement was implemented by Gabon Customs officials in 2010, obliging all Exporters to obtain this certificate for each shipment before they touch Gabon ports.
Failing to present the BIETC document at request will lead to severe consequences and a hefty fine.
Ports
| | | |
| --- | --- | --- |
| LIBREVILLE | PORT GENTIL | OWENDO |
Documents and Information required
Bill of Lading (Final B/L for validation)
Commercial invoice / currency must be mentioned in USD or EURO
Freight invoice in the same currency (not needed in case the freight charges are mentioned on the commercial invoice)
Export Customs document (optional)
Additional information
A (pre) validated BIETC should be completed within:
15 calendar days after sailing for shipments with departure Europe
10 calendar days after sailing for shipments with departure Africa
20 calendar days after sailing for shipments with departure America, Asia and Oceania.
According to Gabon Custom regulations, all cargo shipped to Gabonese ports requires a BIETC certificate:
Per BL for containers (Maximum 10 TEUs per BSC i.e. 10 x 20′ container or 5 x 40′ container)
Per vehicle by RORO (wheeled)
Per BL for the break bulk. ( Max 300 tonnes per BSC)
Procedure
Submit the required documents by email or online.
You will be sent a draft and an invoice, typically within the same day.
As soon as the invoice is paid, the applicant will receive a "Prior Agreement" (a Draft BIETC).
After vessel departure, you will have 20 calendar days (including weekends and holidays) to complete the BIETC and obtain a "Final Validation". 
IMPORTANT: THE RESPECT OF THE TIMELINE
Timeline
Must obtain final validation (Depending on the continent where the port of loading is located, the Gabonese authorities have granted 5 to 15 days to validate the BIETC certificate)
Once all documents are received, and draft is approved, the validation can be released within 24 to 48 hours.
The process can typically be done within 48 hours after receipt of payment.
Penalties
Failing to submit the BIETC certificate, cargo cannot be cleared and will be sending back to the origin.
Shipping or arrival without BIETC or false information in BIETC results in a fine of an amount up to $2,500, plus the regulation charge determined by Customs officials.